Friday, March 18, 2016
This week's prompt -Most favorite book cover(10)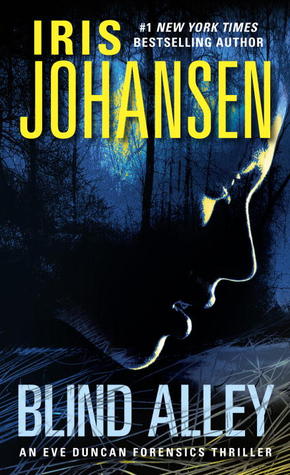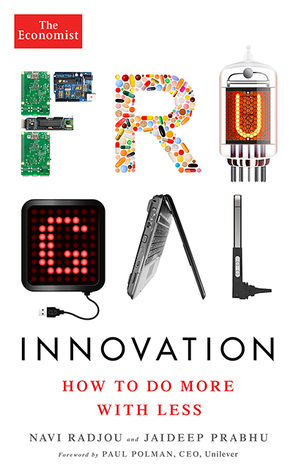 What is yours?
Wednesday, March 16, 2016
Paper back : 298 pages
Publisher : Next Chapter Media
Published on : January 23rd, 2016
Genre : Mystery
Author Links :
Goodreads
Amazon
Book Links :
Goodreads
Amazon
My review
I haven't read author Sarah's previous works. So I confess, this is my first time reading a book written by her. After reading few pages, I felt there would be disappointments, my expectations were so high due to her previous books ratings. I should mention the beginning of the novel was really boring. Within a blink of an eye, you are sure where the novel is headed to.
You are able to get a clue what is going to happen next. Everything happened so swiftly, but as the story progressed I did not feel like it at all. In Last vacation, the author has discussed a sensitive topic that is drug dealers, how they operate and she has stressed this message, 'it is not that easy to capture drug dealers. These people just escape from the eyes of law'. What if someone whose family has been murdered by one such drug dealer, the only alive person in the family comes out stronger to seek his revenge? That's what the novel is about. There is lot of suspense and a lot is going on.
This novel is about lost family and unconditional love. Megan Mckenna has a twin named Madeline Mckenna who has been missing for a week, to say exactly, seven days. It is because of the drug dealers.Did they kill her? What happened to her? Gabe, a cook lends his helping hand even though there is a huge drawback. If the people who took or killed Madeline alias Maddy know she has a twin, they will not spare her life. Despite the odds, will they find out and solve the mystery? Is Madeline dead?
Below lines stuck me for a long time. Not only these, in the initial chapters too, there are some lines such as these but let me share these alone as I don't want to spoil the book.
"Didn't you ever get hurt? Weren't you climbing trees, having fun, too".
"Me? No way.I was always close by, keeping an eye on her…Well, keeping one eye on her, the other eye buried in a book. I am not exactly the adventurous type".
His mouth curved upwards. "Could've fooled me. I'd say risking your life to look for your missing twin sister is pretty adventurous, Megan."
"Honestly, I don't know that Megan. I know the reckless one who goes running into dangerous situations trying to save her sister and not even thinking about herself".
On the whole, this is the kind of novel I always expect to read. There is action. There is fun. There is romance. Of course, there is suspense. There are novels you will never ever forget in your life because it gave you a strong message. True/pure love indeed exists and it is nothing to do with a boyfriend or a girlfriend. It is something to do with your siblings/parents/friends may be. This is what I understood from the novel. To put it in a few words, I found I was actually on a vacation. No matter how many times you have gone to various places for vacations, this book will surely give a new experience for all the readers.
Drawback
The number of pages could have been reduced especially in the initial chapters. The novel could have started with missing Maddy and her love affair.The thing is we are able to get a clue what we can expect from this book in the initial chapters itself. This is something wrong and after reading the synopsis, it is very evident what the novel is about.
Rating 3.5/5
Disclaimer This review is part of a Blog Tour and it is also my honest opinion about the book.
Tuesday, March 15, 2016
Limited Edition Paranormal Boxed Set
20 New York Times, USA Today, and International Bestselling Authors.
20 of today's most magical, sought-after titles.
Twenty Edgy Young Adult & New Adult Paranormal Tales
Twenty of today's favorite young adult and new adult authors have come together to bring you a collection packed with full-length, spellbinding reads sure to keep you on the edge of your seat and up way past your bedtime!
But reader beware: These novels take everything to the edge--and not just the edge of your seat. With authors who aren't afraid to push the boundaries, you get stories that take everything to limit, creating whimsical reads that teens can actually relate to and that adults can enjoy, too.
Pre-Order it today to save over fifty dollars from the cost of purchasing each book individually!
What's Inside?
New York Times Bestselling Author
Riley J Ford, INTO YOU - What if you could know exactly what your friends are thinking? High school student Winter Reynolds can, but there's a catch... She can only read people's thoughts when she's kissing them.
USA Today Bestselling Authors
Rebecca Hamilton, THE FOREVER GIRL - When a spell Sophia casts goes wrong, her personal demons get company, and the newcomers are dangerous.
JC Andrijeski, THE CULLING - Jet grew up free, hiding out on Earth after it was conquered by an alien species, but now she might learn about her alien overlords the hard way.
Apryl Baker, THE PROMISE - Armed with kick-ass shoes, can CJ save the town from a maniacal coven leader, still get Mr. Melt In Your Mouth Gorgeous, and somehow survive the darkness?
Angela Fristoe, WAKEN - If Janie hopes to survive the people of Everod, she'll need to confront who and what she really is.
April Aasheim, THE GOOD GIRL'S GUIDE TO BECOMING A DEMON - What's a nice girl to do when she develops horns...and a hunger?
Angel Lawson, WRAITH - Classmates think Jane Watt's is a freak, but she knows her best friend, Evan is real and needs her, even if he's dead.
Katie Salidas, PRETTY LITTLE WEREWOLF - This little werewolf is looking for her fur-ever home.
International Bestselling Authors
Sarah Dalton, MARY HADES - Mary has a special relationship with the spirit world -- a connection that brings her face to face with her worst nightmares...
Debbie Herbert, CHANGELING - A wannabe witch who sucks at spells must find her inner magic to nab a pixie serial killer.
Shalini Boland, HIDDEN - When Maddy inherits a mansion, she also inherits something sinister in the basement. Falling in love has never been so dangerous.
Eva Chase, CAUGHT IN THE GLOW - Assigned to protect a hot indie rocker from demons, the secret he's keeping puts Avery's heart and his soul on the line.
Rachel McClellan, FRACTURED LIGHT - Discovering the strength of her power may cost Llona her life.
Kimberly Loth, KISSED - Three Boys. Two Kisses. One Devastating Choice.
Shannon Eckrich, OTHER SIDE OF FOREVER - Forever is only a portal away.
H.D. Gordon, SHOOTING STARS - A tale of star-crossed lovers and magic.
Stacy Claflin, SAVED BY A VAMPIRE - A new vampire must face something more ancient, powerful, and deadly than she ever imagined...
Marissa Farrar, TWISTED DREAMS - Upon starting college, half-vampire Elizabeth hadn't expected to happen upon a travelling carnival, or sexy, dare-devil biker.
Cindy Thomas, BECKON ME - Her heart...and her soul are on the line.
Award Winning Author
Laxmi Hariharan, THE MANY LIVES OF RUBY IYER - To become herself, Ruby must turn her back on everything she ever knew.
Blog Tour Giveaway
$25 Amazon Gift Card or Paypal Cash
Ends 3/31/16
Open only to those who can legally enter, receive and use an Amazon.com Gift Code or Paypal Cash. Winning Entry will be verified prior to prize being awarded. No purchase necessary. You must be 18 or older to enter or have your parent enter for you. The winner will be chosen by rafflecopter and announced here as well as emailed and will have 48 hours to respond or a new winner will be chosen. This giveaway is in no way associated with Facebook, Twitter, Rafflecopter or any other entity unless otherwise specified. The number of eligible entries received determines the odds of winning. Giveaway was organized by Kathy from I Am A Reader and sponsored by the author. VOID WHERE PROHIBITED BY LAW.
a Rafflecopter giveaway
--