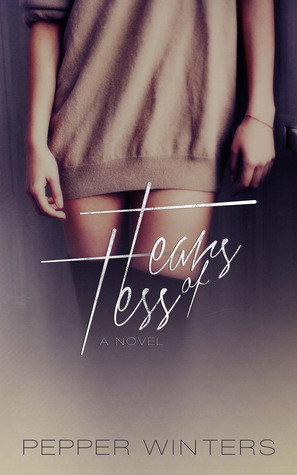 No.of pages :376
Published on : August 30th, 2013
Publisher :Self published by author
Genre :Adult fiction
Book Links :
Goodreads
Amazon
Barnes and Noble
Author Links :
Goodreads
Website
Twitter
Book Description(via Goodreads)
My life was complete. Happy, content, everything neat and perfect.
Then it all changed.
I was sold."
Tess Snow has everything she ever wanted: one more semester before a career in property development, a loving boyfriend, and a future dazzling bright with possibility.
For their two year anniversary, Brax surprises Tess with a romantic trip to Mexico. Sandy beaches, delicious cocktails, and soul-connecting sex set the mood for a wonderful holiday. With a full heart, and looking forward to a passion filled week, Tess is on top of the world.
But lusty paradise is shattered.
Kidnapped. Drugged. Stolen. Tess is forced into a world full of darkness and terror.
Captive and alone with no savior, no lover, no faith, no future, Tess evolves from terrified girl to fierce fighter. But no matter her strength, it can't save her from the horror of being sold.
Can Brax find Tess before she's broken and ruined, or will Tess's new owner change her life forever?
A New Adult Dark Contemporary Romance, not suitable for people sensitive to grief, slavery, and nonconsensual sex. A story about finding love in the strangest of places, a will of iron that grows from necessity, and forgiveness that may not be enough
My review
Tears of Tess is about a twenty year old college girl named Tess Snow.She lives in Australia with her boyfriend of two years. Brax is his name. He surprises her with a vacation in Mexico for the just two of them. On the course of their visits in canon, Brax gets beaten up by traffickers. From there, the story gains momentum. Tess is kidnapped by the traffickers and she attempts hard to escape from them.
When she is taken to their place, she learns there are more young girls like her kidnapped. Luckily for her, she is sold to a young man called Q. Though she doesn't like him at first, she knows she is safe there. She has got a new friend too. This may not make her happy, deep in her heart she knows well if she had been sold to some other person, she could have been ruined. She learns Q is a gentleman eventually.
He frees her only to realize she wants to stay. Will Q allow that? If Brax comes to know about the relationship she shared with Q, what will his reactions be?
To be honest, I didn't like Tess character from the beginning. Her sexual libido's especially. Brax seemed like a very nice guy. Let me be frank, she didn't deserve a great guy like Brax. After she was sold to Q, she should be hating him but all she did was love him. She didn't mean it literally but that was the truth. She fawned over him. She desperately needed him so much.
It occurred to me even though she was sold by others, she wanted to be a slut that bad. She proved it by wanting him. The sex scenes could have been reduced and more scenes about Tess and her boyfriend, what made them tick and or what made Q and Tess tick would have been wiser. The sex scenes between her and Q didn't make sense at many places. I felt it to be lame.
What I liked? Brax character. He was such a lovely sweetheart. I also happen to like Q's character. There are certain scenes in which he acted like a total jerk, then how did Tess act around him? He didn't do anything hard on her after all.She should have been nicer.Brax character fits perfectly into the story. Like Tess said, he should be with Bianca. Their relationship is justified.
What I didn't like? Throughout the story, Q calls Tess, eslave which is a French word, meaning , slave in English. Whenever he said that word I wanted to slap him. Tess calls him, 'master' this also I didn't like a bit. Quite naturally, if Q just sends her to Brax when she came to his house will have turned out to be good for everyone involved.
Then where is the fun? Q confesses, he liked her from the start. The story behind the tattoo, sparrow was marvelous. Q has untold secrets.What is going to happen Tess saying her name?Nothing.This made me annoying.She could say it.Tears of Tess didn't melt me.Overall, the novel was unputdownnable. I sat during the night and finished it in one sitting.
Rating 3.5/5
Disclaimer I received the book in exchange for an honest review.