No.of pages : 236
Publisher :Velocity Imprints
Published on :June 12, 2014
Genre :Suspense thriller
Book Links : Goodreads Amazon Barnes & Noble
Author Links :
Goodreads
Website
Book Description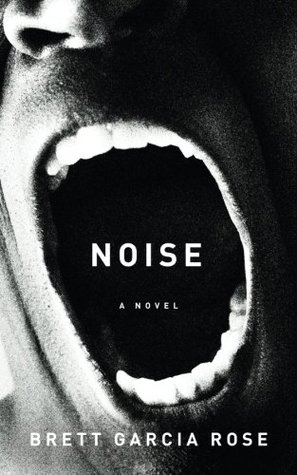 The world is an ugly place, and I can tell you now, I fit in just fine.

Lily is the only person Leon ever loved. When she left a suicide note and disappeared into a murky lake ten years ago, she left him alone, drifting through a silent landscape.

Or did she?

A postcard in her handwriting pulls Leon to the winter-cold concrete heart of New York City.

What he discovers unleashes a deadly rage that has no sound.

A grisly trail of clues leads to The Bear, the sadistic Russian crime lord who traffics in human flesh. The police—some corrupt, some merely compromised—are of little help. They don't like Leon's methods, or the mess he leaves in his wake.

Leon is deaf, but no sane person would ever call him disabled. He survived as a child on the merciless streets of Nigeria. He misses nothing. He feels no remorse. The only direction he's ever known is forward.

He will not stop until he knows.

Where is Lily?
My review
When I first heard the title, I was quite sure that the novel is about Ghosts as I have seen a film based on it.As I have the habit of guessing the story even before reading the book blurb or book itself, I was stunned to know this book is not about ghosts but about gangsters.It didn't occur to me as a disappointment.Speaking of generally,I took delight in reading the book, .
Noise is the story of Leon and his sister, Lily.Lily is no where to be found.He aggressively tries to find her.On his journey to find a clue about Lily, he learns she was assaulted by a gang in which he learns her husband is also involved.Now he seeks revenge on those who have harmed her.The men who assaulted her, have killed Sara, the stripper, who gave information about Lily to Leon.How he is going to find his sister?He halfheartedly puts his faith on the cops but will they rescue his sister?
Let me be honest, I haven't read a novel in which the main protagonist is a disabled person or an adopted one.This novel has both.Leon is like a two in one product .That is he is both a deaf and an adopted child.Lily's parents have adopted him and gave him food and shelter.His origin is Africa.This formed as one of the reasons why the hopes towards the book was high.I liked every part of the novel.The suspense was killing me though.Is Lily alive or she is dead?If she is dead, what will be Leon's reaction???Will Leon take revenge by killing them all?
Now the question why would anyone harm her?Who was that cop that her assaulters killed?Why would they kill him?If she is alive, where they have kept her?What is the purpose of assaulting her and the cop.Many questions such as these were left answered in the first half.Like me, you have to read the book to find out the answers.I turned the pages and was very much enthusiastic about finding Lily and prayed that she must be alive.
What came to me as a shock was this is author Brett Garcia Rose's debut novel.I mean, it doesn't feel like it when I finished reading the novel.The author's maturity in writing was unmatchable and amazing .If you don't like violence, do not read this book.Others will love the element of action.This book is definitely not for the weak and faint hearted.I finished the novel in one go.The drawback of the story is that there were some situations that didn't connect with the story well.
Rating 4/5
Disclaimer I received the book in exchange for an honest review.